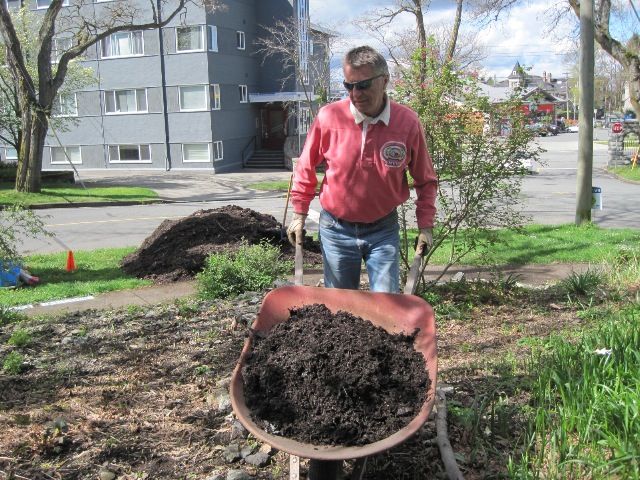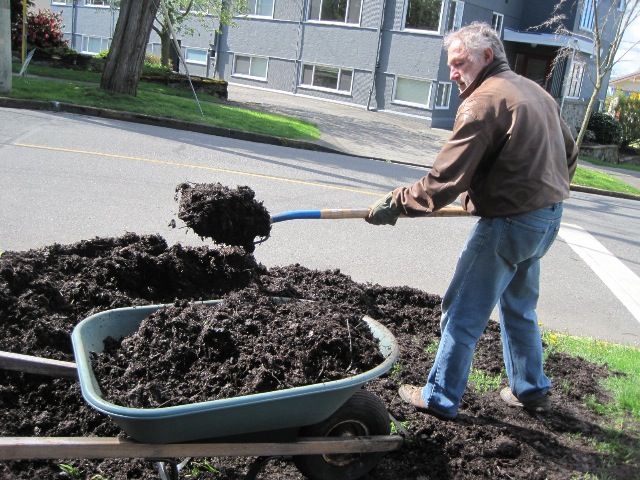 The Rockland Woodland Garden Album

Rockland Woodland Garden


There is a little space at the North junction of Joan Crescent and Craigdarroch Road that is the Rockland Woodland Garden

It is a special project for the neighbourhood of the Rockland Neighbourhood Association

Spring 2013 in the Woodland Garden



We are off to a great start this year! The city's Parks Department dropped off a massive pile of leaf mulch and seven neighbours helped to load it into the garden and spread it out. Thanks to longtime member Sue, thanks to new members Tracy and Del, and thanks to our new helpers: Bob, Deb, and Clark!
Unfortunately, I spoke too soon, and the snowberry we thought we had under control is coming up again. Clipping it back will take quite a bit of energy this spring.
The gorgeous display of Flowering red currant is finished for the year, and now the Fawn lilies and the Camas are taking over.
The pathway winding through the garden was covered with wood chips several years ago, which now need replacing. On the morning of May 15th, we'll be joined by a group of students from across the street at Central Middle School. The plan is to have some of them lay down a fresh covering of wood chips (which Parks will deliver) on the path, and have others clip back the snowberry.
It sure helps to have more hands in the garden! Why not consider joining us?


Contact Janet Simpson at jesimpson@shaw.ca or 381-6657)





We always welcome new volunteers! Come on out, get some exercise, meet your neighbours, contribute to your community, and feel good about helping to re-establish a part of our endangered Garry oak ecosystem!